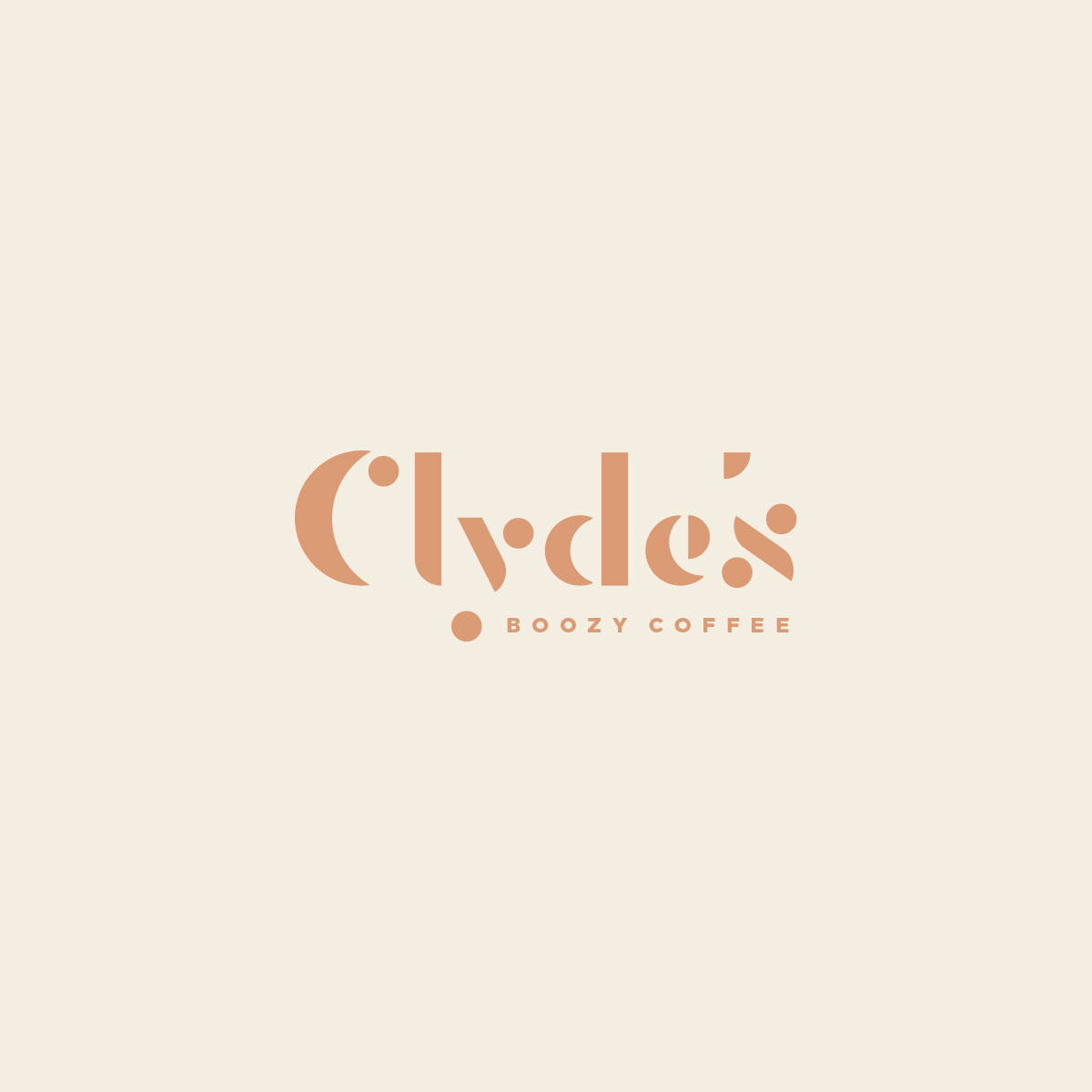 Clyde's
Branding
A fun passion project I did in my spare time. I always felt like the Spider House Cafe in Austin TX was such a cool venue, but had little branding to represent itself.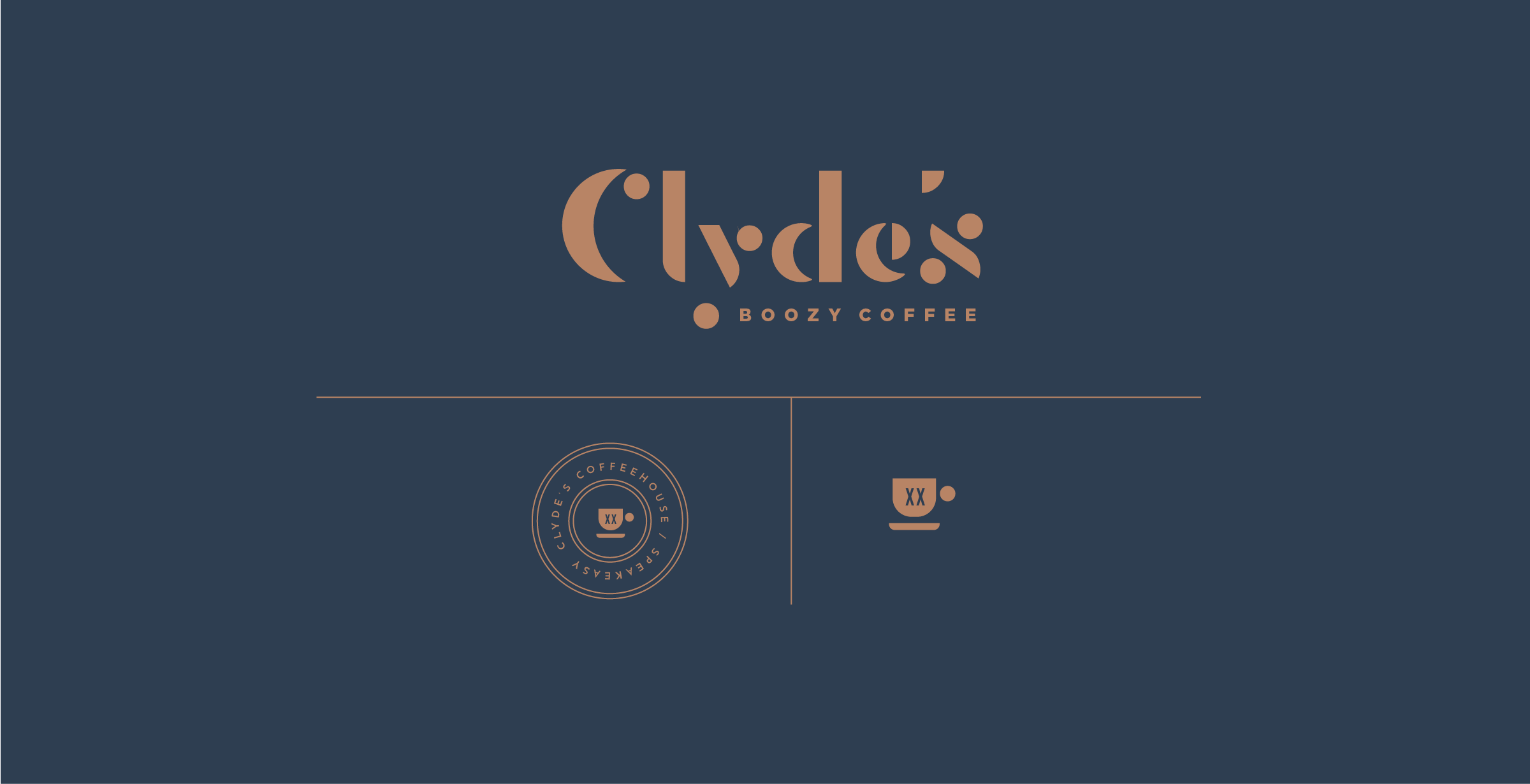 The Brand
The brand is a mix of art deco motifs and the idea of dreams of grandeur. Clyde Barrow was a criminal, but with dreams of a luxurious lifestyle. The logotype and mark work separately, the cup with the XX represent coffee and the symbolism of contraband. The palette consists of rich wood textures, deep navy like that of an expensive suit, and bronze.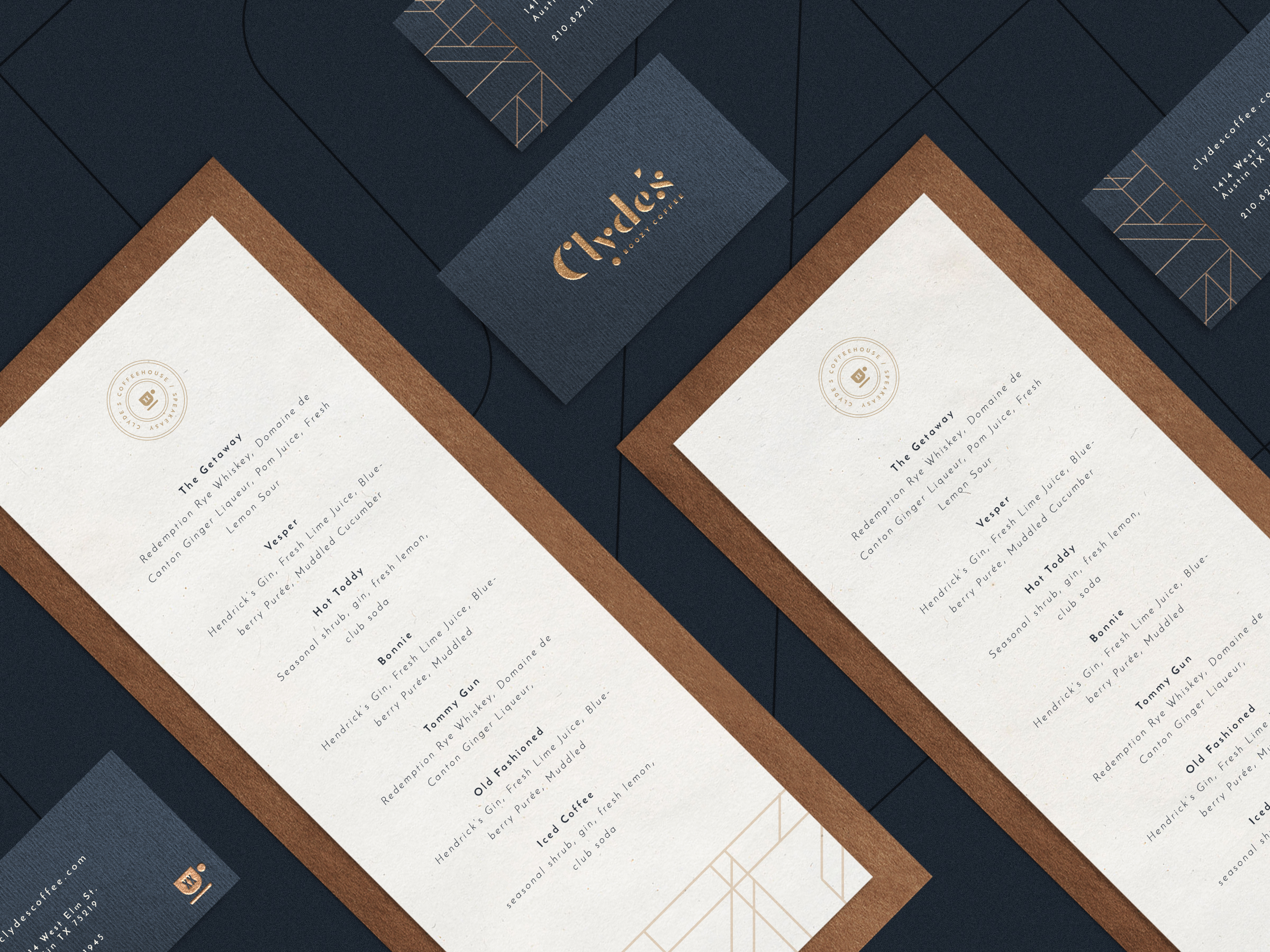 The Pattern
A geometric approach was applied to the pattern of the brand which becomes important through out. Abstract elements of a tommy gun, espresso mugs, and bullets are hidden through out the grid of the pattern.