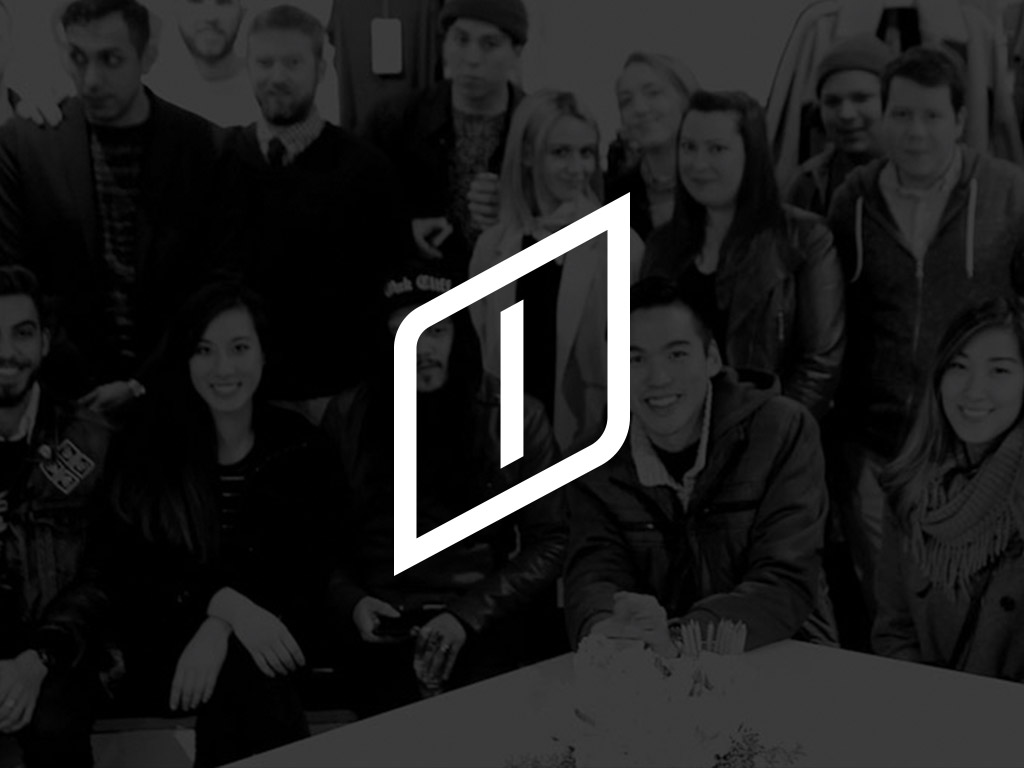 Italics
Web Design / Art Direction / Social Media
I wanted to start a community of creatives living in DFW.There are plenty of specific creative communities, but none of all the different types that fit into being a creative, photographers, videographers, designers, illustrators, writers, etc.
Logo Design
I came up with the name by reading a type book, it mentioned the history of italic letter forms and how they were used to highlight special information in old manuscripts.

The design for the logo was meant to invoke the motion of how Italic letterforms are always facing forward. The social designs were made to have a different meeting venue each month so I wanted the logo to live on top of different photography, textures, or illustrations having to do with the venues.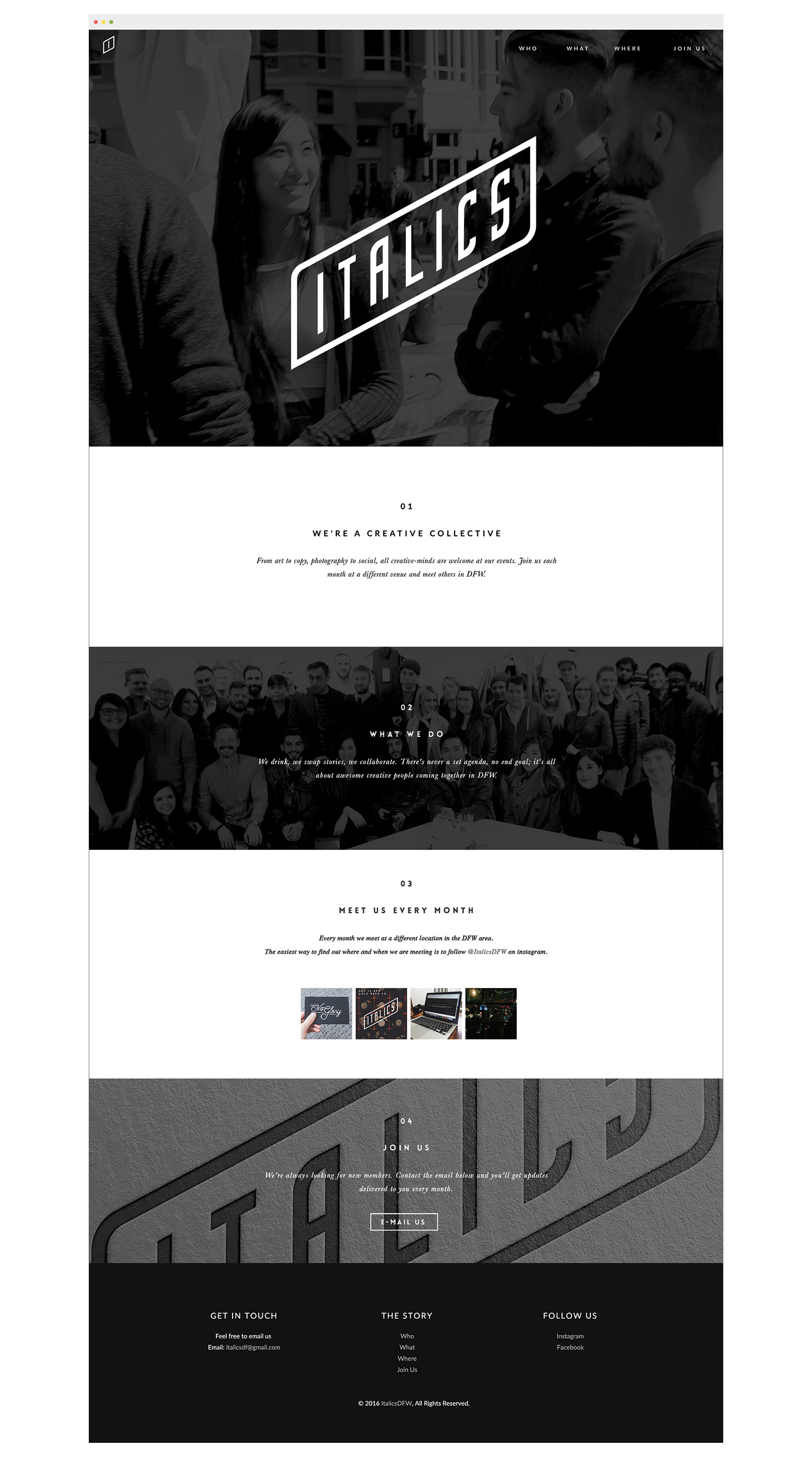 Want to Know More?
Italics is always growing with new creatives within our community. If you'd like to join or want to know more about us click the link below.
Email Us