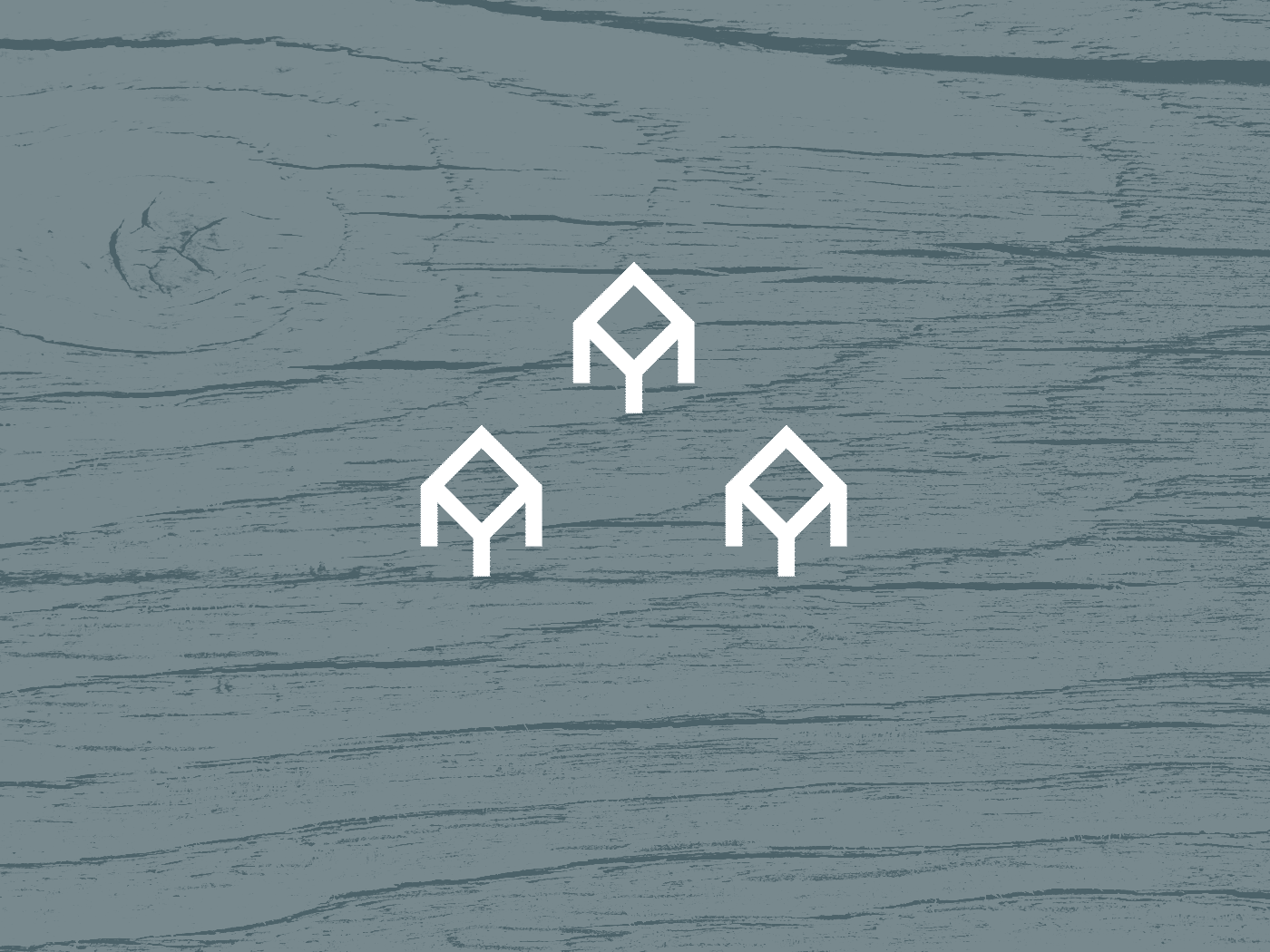 Lift
Web Design / Mobile / Art Direction
Lift is a unique work destination in Historic Downtown McKinney, Texas designed to stimulate creativity and productivity. They aim for freelance artists and startup companies, to form a community of creative co-workers in the area and work in their space.

The branding emulates the space, exposed brick and natural wood floor textures are used through out the site and collateral. The logo was inspired by desks or tables moving together to form a single unit of collaboration.

The Site
The header of the site is on a time lapse, showcasing 5 different types of people a photographer, a writer, a developer, a business man, and a musician, all working in the same space.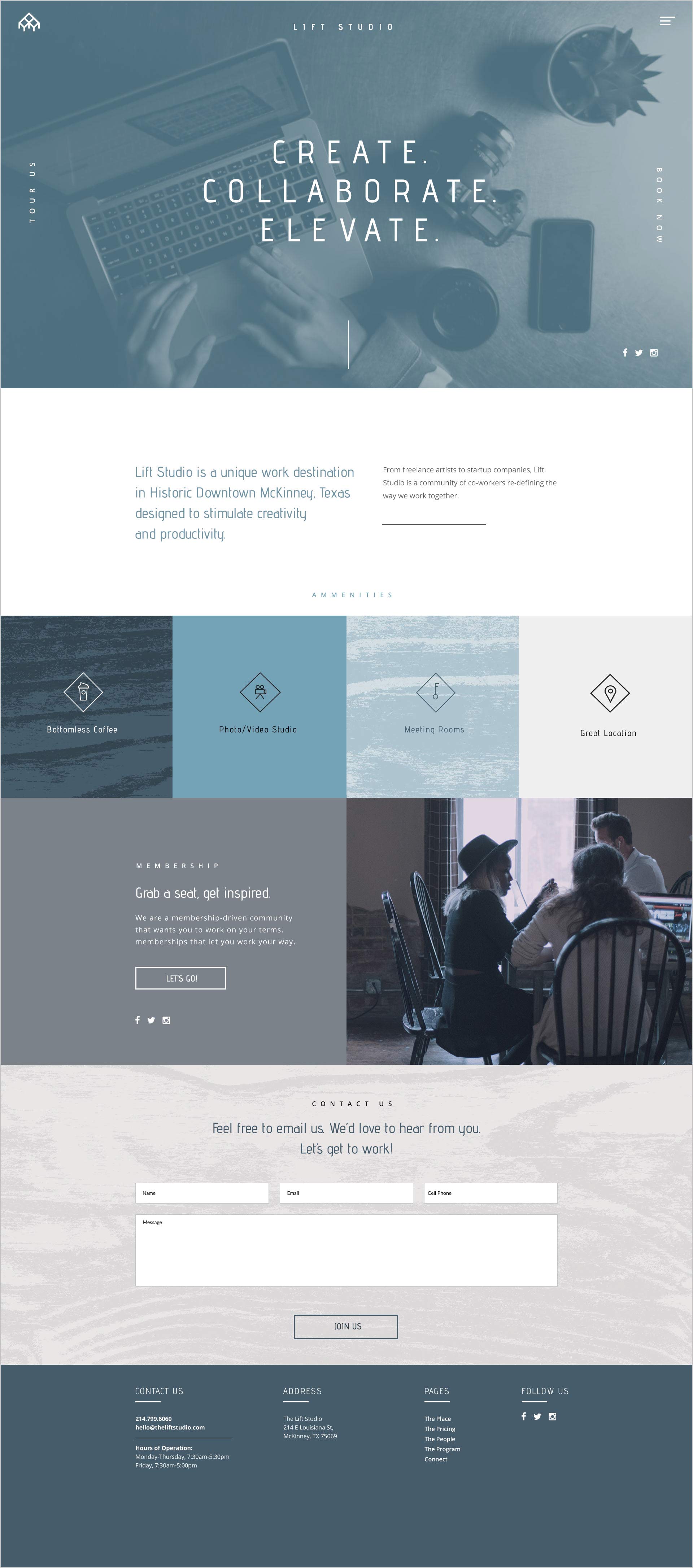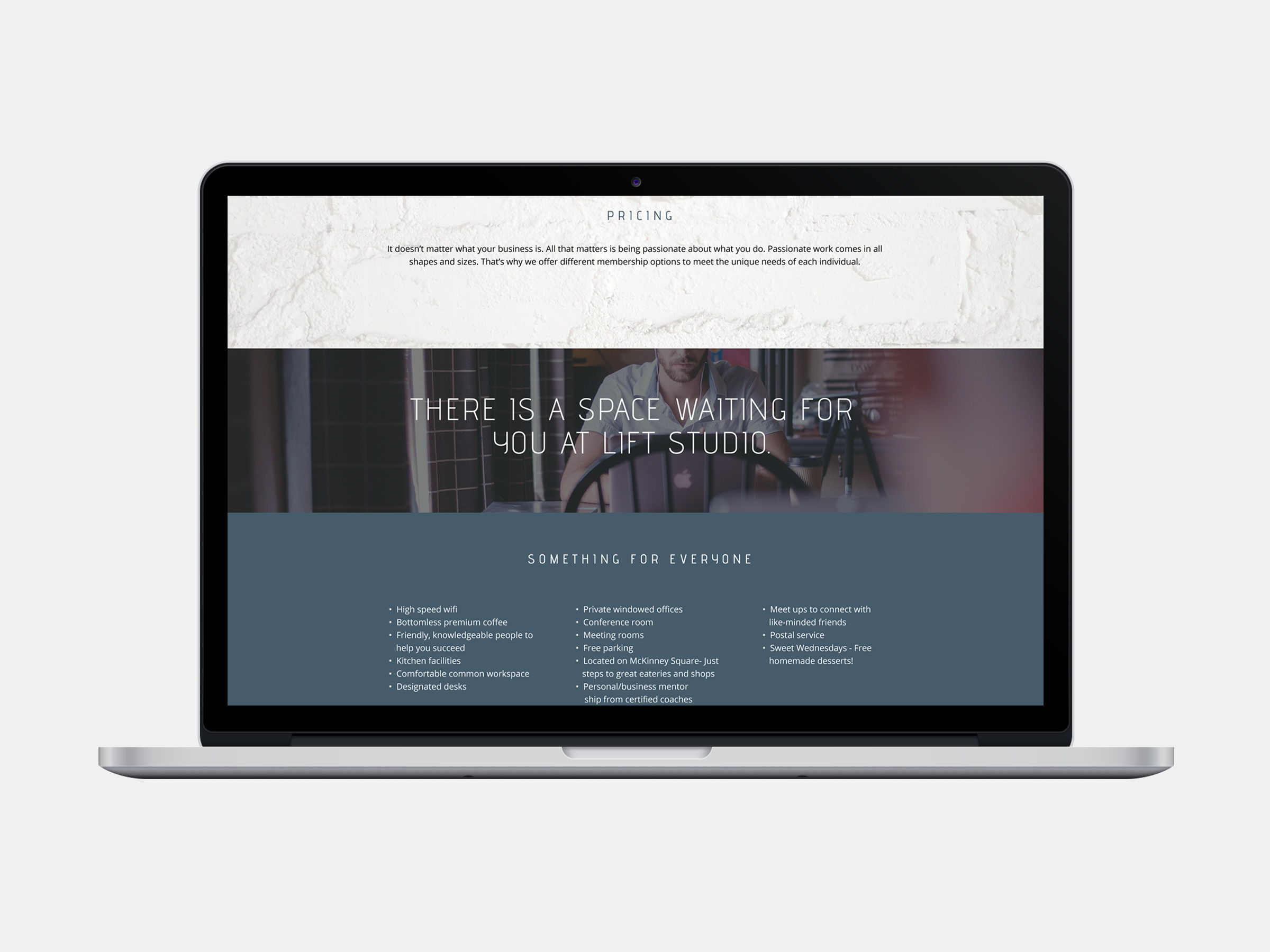 Photography
I art directed the very talented Emily Goldhammer for the video and photo content for the site. We wanted to show people working together within the space. Filters from VSCO cam were applied to appeal to a younger demographic of artists, developers, writers, etc. that would be using the space.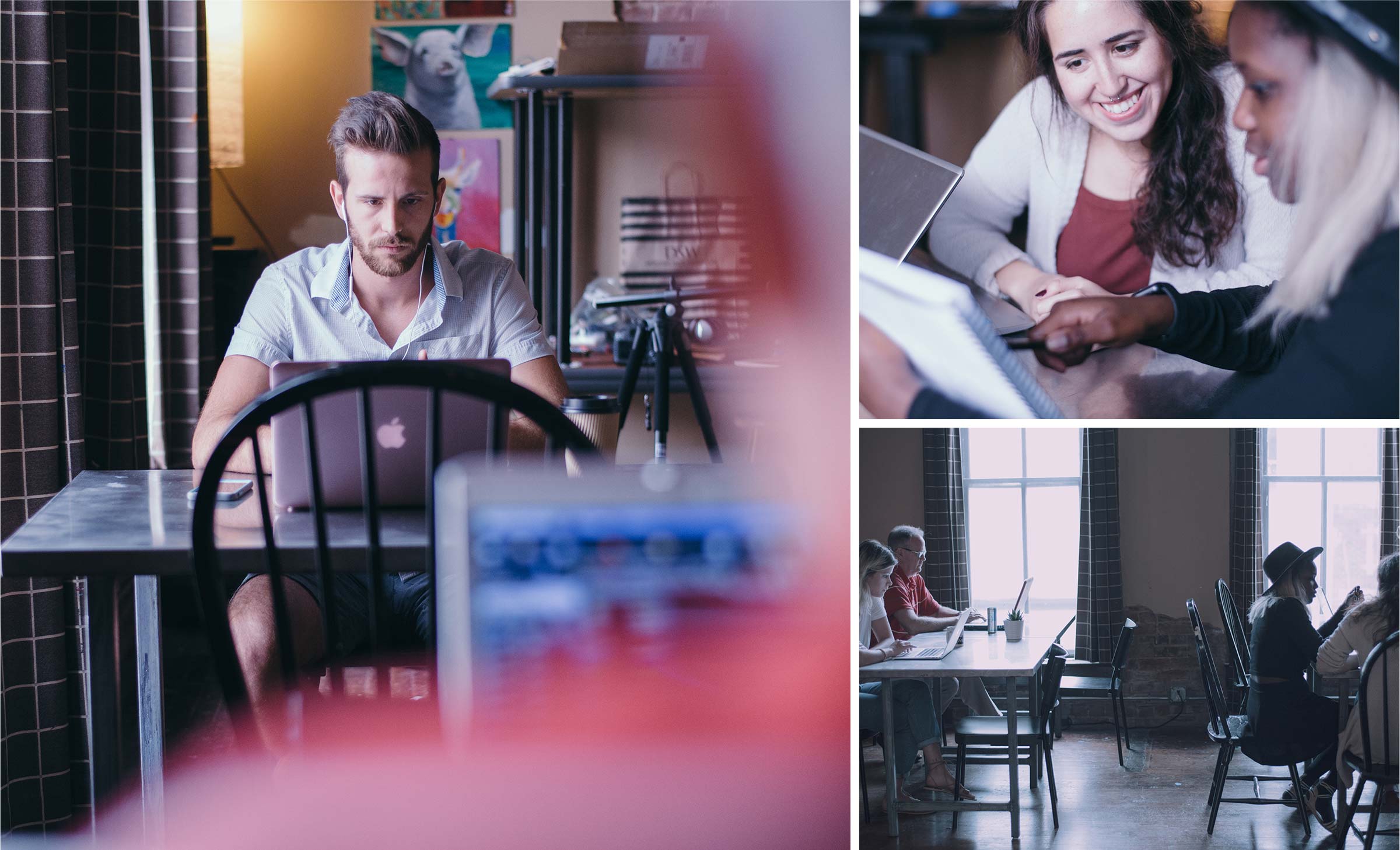 Business Cards
Elements from the interior of the studio were applied to the business cards to give them a rough indie feel.